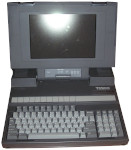 Toshiba T3200
The T3200 was a reliable workhorse of a laptop targeted as a desktop replacement for business use.

•Brain Donors (1992) •Medicine Man (1992)
---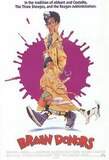 Jacques uses a T3200 to prepare a contract for Roland and Rocco.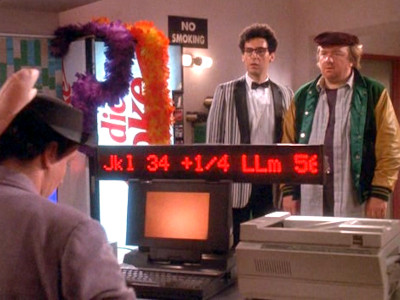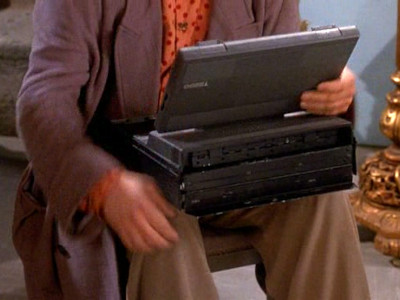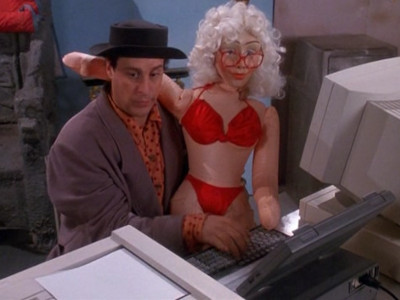 ---
Crane and Campbell investigate the chemical properties of Campbell's serum using a chromatograph controlled by a T3200SX.