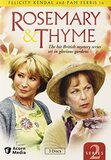 Rosemary & Thyme - Season 2, Episode 1, "The Memory of Water" (2004)
Rosemary and Thyme are hired to restore an Elizabethan gardener but end up investigating the death of the owner's cousin.

---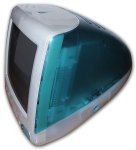 A local artist pays Laura to pose for a book cover. In his office he has an iMac G3.