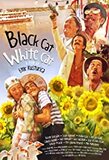 Black Cat, White Cat (1998)
Small time smuggler Matko lives on the banks of the Danube with his son Zare. After a plot to steal a train of fuel fails he is forced to repay his debts by marrying off Zare.

---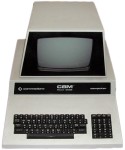 Matko buys a washing machine from a river trader but only after first considering the purchase of a Commodore Pet.