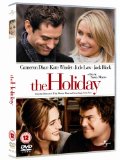 The Holiday (2006)
After kicking out her cheating boyfriend, Amanda decides to take a holiday, swapping her L.A. home for a country cottage in England for Christmas. She swaps place with Iris, a journalist for a London newspaper whose old flame has just announced his engagement to another woman.

---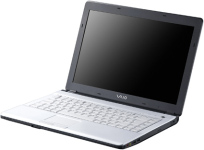 Iris uses her Sony to arrange a house swap with Amanda.





We'll forgive the Hollywood operating system.