Not Quite Human (1987)
Dr Carson, a genius toy designer, fulfills a lifelong dream of creating a lifelike android boy to be his son and a brother for his daughter Becky, who names him Chip. Soon his employers realise what has happened and plot to steal Chip for military purposes.

•Apple IIe •Commodore Amiga 1000
---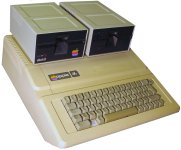 Paul, one of Chip's classmates, shows off his computing skills using the Apple.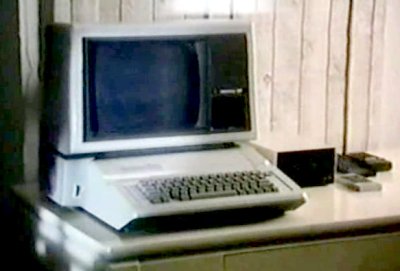 ---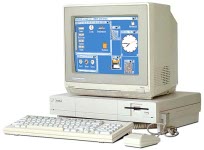 Dr Carson's ex-employer instructs his henchman to take control of Chip which he does using a remote control unit hooked up to an Amiga 1000.