Married with Children - Season 7, Episode 11, "Old College Try" (1992)
Bud receives a grant of $25000 and prepared to go to university. His parents discover the money and, believing it to be a banking error, take it and spend it quickly.

---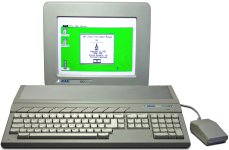 Bud has an ST in his room at college.