Kamikaze (1986)
When electronics genius Albert is fired he vows to have his revenge and, after being enraged by inept TV announcers, he builds a machine that can kill any person caught in the camera of a live TV broadcast.

---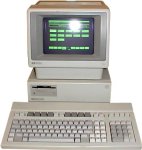 The offices were Albert works have an HP150 on almost every desk.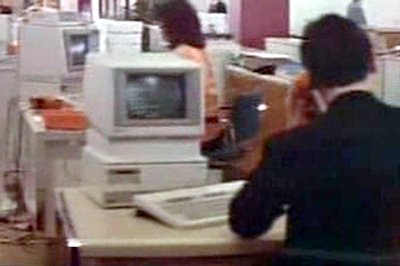 ---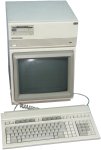 Albert uses his HP150 to develop his TV ray gun.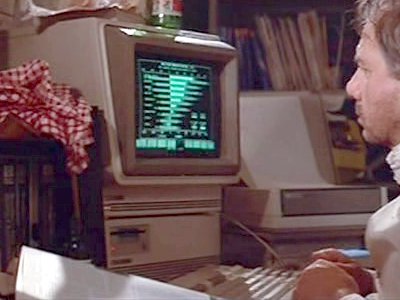 ---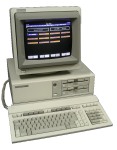 Albert has an HP Vectra in his office and work before he gets fired.