---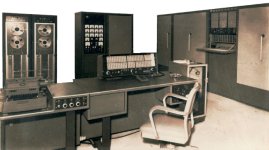 The console from the B205 stands in for the various computers in the Bat Cave.



The Dynamic Duo use the "Navigational Aid Computer" to determine that a buoy close to the scene of an attack on Batman is not a legally placed buoy.





Only a small part of the computer is shown.