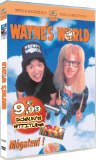 Wayne's World (1992)
Wayne and Garth are a couple of friends with dead-end jobs who spend their time on "Wayne's World", a public access television programme they produce in Wayne's basement. A local TV executive sees their show and tries to exploit it to sell a sponsorship deal.

•Commodore Amiga 2000 •Commodore PET 3000/4000 series
---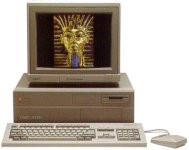 An Amiga 2000 lies in the background at the local TV station that broadcasts "Wayne's World".






---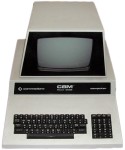 The manager of the local TV station has a PET on his desk.