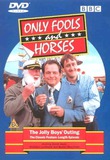 Only Fools and Horses - "The Jolly Boy's Outing" (1989)
The Trotters join the regulars of the Nag's Head on their annual outing to Margate. Things start to go wrong when there is a fire in the coach, started by one of Del's dodgy car stereos.

---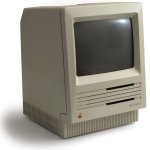 Rodney uses a Mac SE at work at his father-in-law's business.