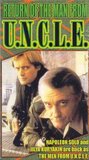 The Return of the Man from U.N.C.L.E.: The Fifteen Years Later Affair (1983)
After THRUSH steals a nuclear weapon and demand a ransom for its return, Napoleon and Illya and brought out of retirement and return to U.N.C.L.E.

---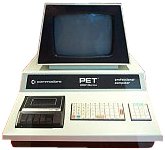 A Pet appears at U.N.C.L.E.'s new headquarters.





This Pet is a polished silver colour, which is not authentic.