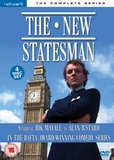 The New Statesman - Season 1, Episode 2, "Passport to Freedom" (1987)
Having inherited a large number of shares in a car company, Alan's wife plans a divorce. Knowing this will mean the end of his political career, Alan attempts to undermine the company.

---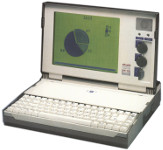 Norman, Alan's accountant and confidante, has an Olivetti M15 in his various makeshift offices.