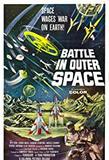 Battle in Outer Space (1959)
Flying saucers from the planet Natal attack and destroy a space station and establish a base on the moon. Fearing imminent invasion, humanity works together to protect itself.

---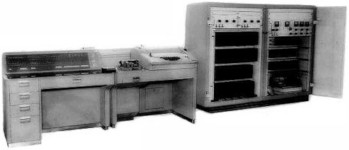 In Space Control, an Hitachi HIPAC 101 is used to calculate the trajectory of rockets and flying saucers.