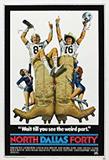 North Dallas Forty (1979)
Phil Elliott is a wide receiver for the North Dallas Bulls. A talented player, Phil has become dependent on painkillers to continue his long career. Coach B.A. Strother does not get on with Phil, believing him to be immature.

---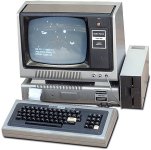 B.A. uses team statistics stored on a Tandy TRS-80 to remind himself of Phil's performance tendencies.