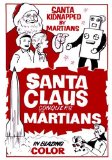 Santa Claus Conquers the Martians (1964)
The children of Mars are feeling down and have forgotten how to have fun. The Martian leader decides to come to Earth and kidnap Santa Claus, hoping to cheer up the planet's children.

---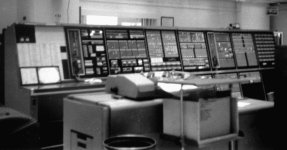 A SAGE display scope is used in mission control for the rocket launched to follow the Martian spaceship.