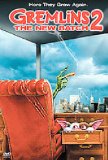 Gremlins 2: The New Batch (1990)
The Gremlins return but this time they have invaded the high-tech office building of tycoon Daniel Clamp. Can they be stopped before they take over New York?

•Apple Macintosh II/IIx •Apple MACINTOSH Plus •IBM AN/FSQ-7
---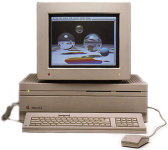 Daniel Clamp's secretary has a Mac II on her desk but it using her Mac Plus in preference.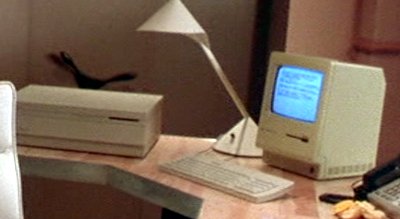 ---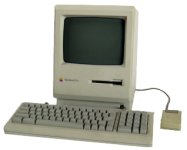 Both the receptionist at the genetics research company and Daniel Clamp's secretary have Mac Pluses.





In both cases, the keyboard is not plugged in.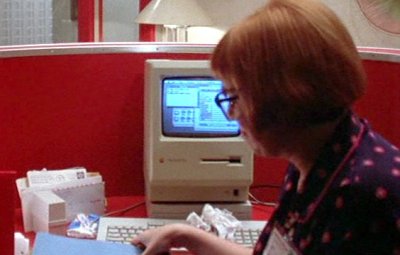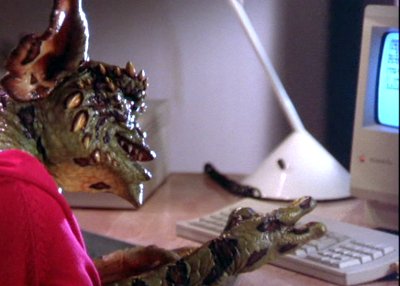 ---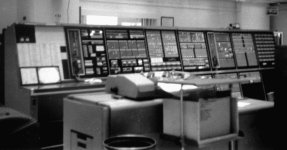 SAGE panels appear in the Clamp building's systems control room.