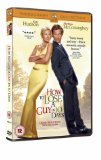 How to Lose a Guy in 10 Days. (2003)
Ben is an advertising executive who bets he can make a woman fall in love with him in ten days, whilst Andie is a woman's magazine writer assigned to write an article on "How to Lose a Guy in 10 days." Unwitting they choose each other as targets for their mutually exclusive aims.

---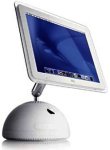 The offices of Composure magazine and the advertising agency are littered with iMac G4s.