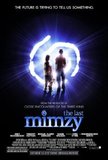 The Last Mimzy (2007)
Whilst on holiday, Noah and his sister Emma discover a box on the beach. Inside the box are some strange strange toys including a stuffed rabbit which Emma names Mimzy. After playing with their new toys the children start to develop mysterious powers.

---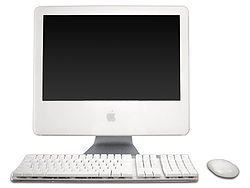 Noah uses his iMac G5 for his science project, designing fantastically strong spider's webs.