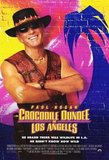 Crocodile Dundee in Los Angeles (2001)
Mick "Crocodile" Dundee travels to Los Angeles with his girlfriend Sue and their son Mikey. Mick and Sue end up investigating a movie studio after Sue suspects foul play.

•Apple Clamshell iBook G3 •Apple iMac G3 •Apple Powerbook G3
---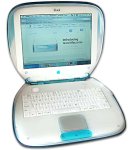 Mickey uses an iBook to do his homework.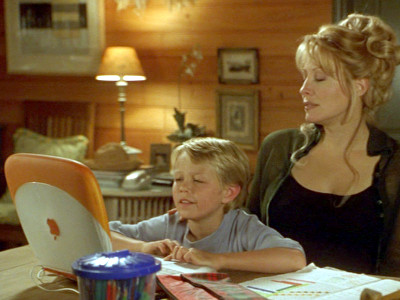 ---
The movie studio boss has an iMac in his office.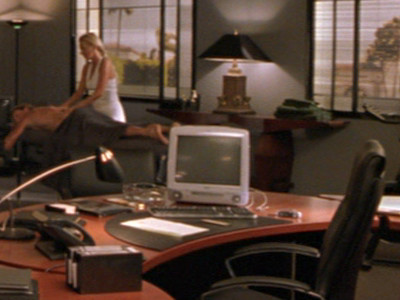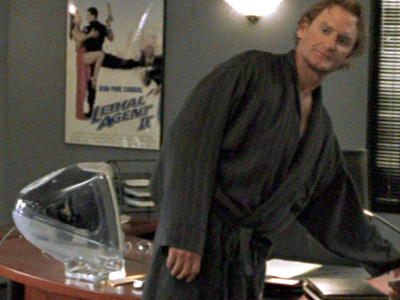 ---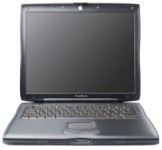 Sue uses her Powerbook to research the background of the movie company.