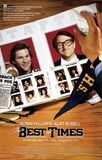 The Best of Times (1986)
Bank manager Jack is haunted by a dropped catch in a high school football game thirteen years previously. He decides to put his demons to rest by organised a rerun of the fateful game against his team Taft's mortal enemies, Bakersfield.

---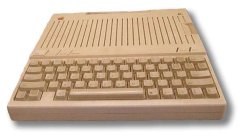 The well-organised Bakersfield team have a database of plays stored on an Apple IIc computer.