The Time Machine (1978)
A research scientist invents a time machine and uses it to travel into the future, hoping to find proof that the weapons he has been asked to develop spell disaster for the world.

•IBM AN/FSQ-7 •SDS Sigma 7 •Sperry UNIVAC 1110
---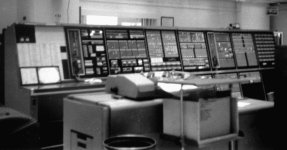 SAGE panels make an appearance in NORAD where they track an out-of-control Soviet satellite.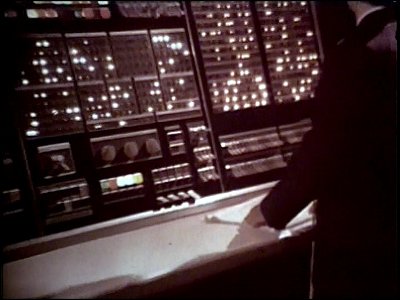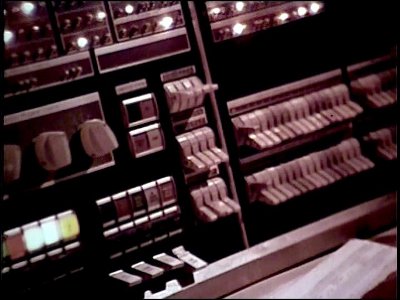 ---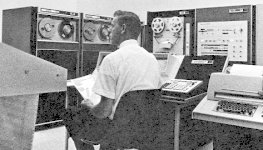 A Sigma 7 control panel is used to test the systems of the newly built time machine.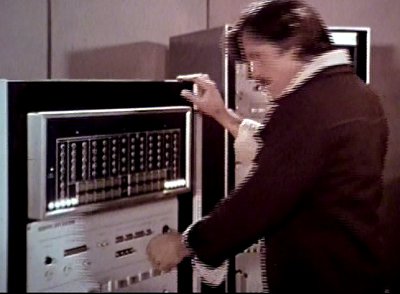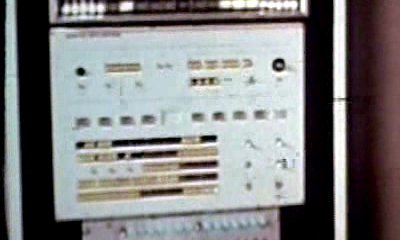 ---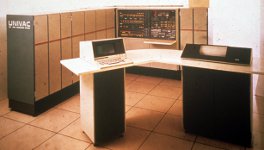 A UNIVAC 1100/40 is used to control a new missile system that is launched to destroy a rogue satellite before it crashes in Los Angeles.